Free-to-Play Call of Duty Heading to China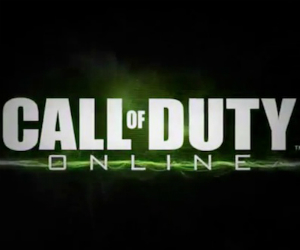 Activision has announced it's taking the Call of Duty franchise to China, in the form Call of Duty Online.
China's largest online game provider Tencent, have partnered with Activision to deliver the game. Tencent made the news just a few weeks ago, when the company bought a minority stake in US developer, EPIC Games.
In development for two years, Online will feature game modes specifically designed for the Chinese audience, whatever that means.
Call of Duty Online will generate revenue using micro-transactions, with weapons, gear, and perks all available for players to purchase.
Tencent President, Martin Lau spoke about the huge potential of Call of Duty in China:
We believe Call of Duty Online will attract tens of millions of loyal fans in China, and our game platform and operational expertise to run massive multiplayer online games can provide strong support to deliver the immersive and highly interactive game experience to game players in China.
A trailer was also released today and it's clear to see the game will borrow heavily from past Modern Warfare games. Although this isn't really an issue given that it's destined for a market new to the franchise.