New Tekken Tag Tournament 2 Trailer Reveals New Game Modes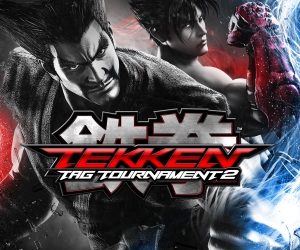 Namco Bandai have shown off another new trailer for their upcoming team-based beat-em-up sequel – Tekken Tag Tournament 2. The video itself is largely in Japanese, but some of it can be deciphered so that you can work out some of the different game modes included in the game.
The modes on offer in Tekken Tag Tournament 2 seem to include: 1-on-1, 2-on-2, 1-on-2, Arcade Battle, Ghost Battle, Team Battle, Practice, Survival and Time Attack – amongst others. The game also appears to feature the largest cast of Tekken series fighters assembled in any game – with many series favourites, obscure regulars and even some new fighters thrown into the mix.
We are big fighting fans here at GodisaGeek, so we are certainly looking forward to this one. For now, you can satiate your excitement and see the new trailer below:
Tekken Tag Tournament 2 is currently scheduled for a September 14 release on Xbox 360 and PS3.