Tony Hawk's Pro Skater HD Review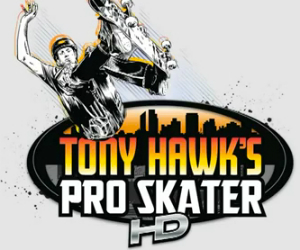 Game: Tony Hawk's Pro Skater HD
Developer: Robomodo
Publisher: Activision
Available on: Xbox LIVE Arcade Only
I've had a storied history with the Tony Hawk series, like many others. Whilst growing up, the original set of Tony Hawk's Pro Skater games were some of my personal favourites, remaining so even today. Tony Hawk's Pro Skater HD isn't necessarily your regular HD remake. It is in fact, an amalgamation of the first two titles in the series. Taking certain maps, tracks and the like from the games that people hold near and dear. It's more in line to call this a Best Of album, rather than a straight remastering.
However, Robomodo's execution of Neversoft's – the original developer of THPS and THPS 2 – vision can be called into question. Certain omissions from this collection are glaring and some inclusions are puzzling. When I initially booted up the game, I was pretty excited to go back, but sometimes you're just better off leaving memories as nostalgia.
Firstly, there are only seven levels to choose from. Compare that to nine in the original PlayStation title. Out of these seven maps, some of them are classics like the School and Marseille levels from Tony Hawk's Pro Skater 2, or the famous Warehouse from THPS. However, Mall and Downhill Jam – one of Tony Hawk's personal favourites – are poor additions. The downhill levels don't work on a fundamental basis, like when you are trying to collect the "S.K.A.T.E." letters for instance. Miss one, and the player has to wait until they get to the end of the map, to be transported back to the start, losing precious seconds. The levels that are fondly remembered also seem sparce by today's standards, lacking detail and becoming very barren in the years that have passed.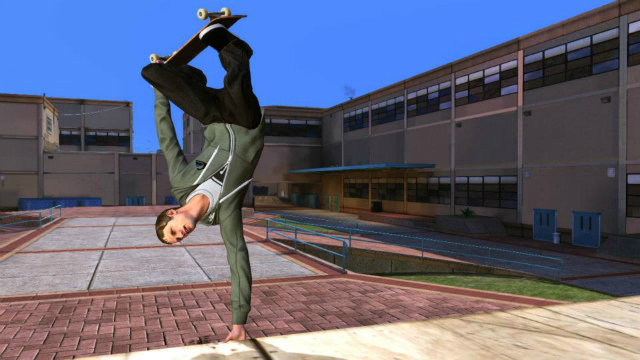 The skaters on show are mixed between some from the first set of games such as Rodney Mullen and Tony Hawk himself, along with a few that you probably won't know and subsequently won't care about. If you feel so inclined, you can skate with your Xbox 360 avatar too. All of the characters in the game look ok, at least a little bit better than the majority of the environments do. Skater stats can be upgraded with cash that is collected in Career mode, which is exactly as you knew it. Before you start your two minute run, you're given a list of goals like Ollie the Magic Bum X5, Smash 5 Sets of Barrels, High Score and so on. This is a nice change of pace for the series that became focused on storyline far too much.
Not including revert stance is a massive omission. Granted, this didn't come into the series until THPS 3 – some content from the third game is coming to THPS HD in the form of DLC – but it still feels missing. Manuals, the skateboarding equivalent of a wheelie, came to the series in Tony Hawk's Pro Skater 2. Manuals are used to rack up massive combos as they keep the momentum going from one grinding post to a drop you can kickflip out of. However, the revert was the only way to include grab tricks in your combos, as it allowed the player to manual from a Christ Air, for example. Yes, THPS 3 isn't represented in this skateboarding effort at all, but truth be told, the complete package is so light that the Tony Hawk's Pro Skater 3 content would've added some extra value to this affair.
Trying to perform tricks can be a pain because of the unresponsive nature of the game. On occasion, you may enter a combo, but your skater won't listen. As well as being stubborn, the skaters tend to glitch out upon bailing. You'll see your character disappearing into scenery and sometimes into thin air, via ridiculous ragdoll animations. On top of that, the recovery time is laughable. You can lose a few seconds whilst your on-screen avatar is trying his hardest to pick himself off the ground. As a whole, it feels slow and sluggish when you take off your rose-tinted glasses.
A map of the current level you are playing is now accessible from the pause menu, which is a great add-on, as some goals were unintelligible back in the day, like "kickflip over so and so" or "nosegrind over this here thing". It doesn't show where you are on the map, but it's something. No tricklist in the pause menu though. So, better get your pen and paper at the ready before you begin your run!
The soundtrack to these games were always full of punchy tracks that you came to know and love over the years, and some of them are here; Bad Religion's "You", Millencolin's "No Cigar" and Goldfinger's "Superman" are present and correct. The soundtrack is split into two sections; seven old tracks and seven new tracks. The selection is small at only fourteen songs, especially when you won't even care about seven of them, as they taint the warm, fuzzy, nostalgic feeling you're trying to convince yourself you have.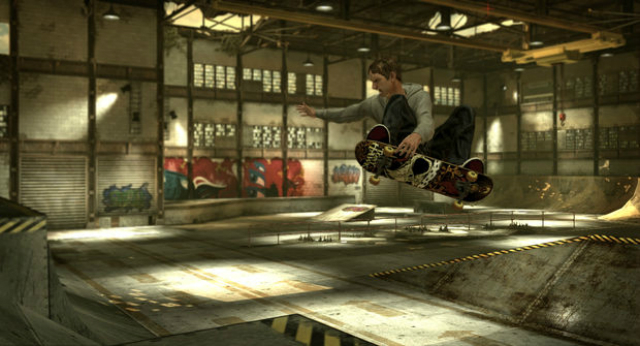 The lack of local multiplayer is absolutely unforgivable in my eyes. This game was, in many ways, built on facing off against friends. Trying to one-up each other in score runs, or games of H.O.R.S.E. (unpardonably excluded). Instead, you only have online multiplayer, which can drop from time to time. There's Score Attack, Graffiti, Free Skate and the new Big Head mode which sees players attempting to keep performing tricks to prevent their head exploding. Big Head isn't bad, the urgent quality makes it quite fun.
VERDICT: It's hard to pin-point what Robomodo were trying to achieve here. On the nostalgia front, they've ignored many elements that made this game fun, like local multiplayer. If they're looking to kick start this series once again, they certainly haven't. It feels like a lazy use of the license. The originals are classics of their time and for a few brief moments, you'll smile as you grind across the chopper's propeller in The Hangar stage. However, sometimes you're better off to leave well enough alone.