Tony Hawks Pro Skater 3 Revert Pack brings THPS3 classic levels to the THPS HD party.
Upcoming DLC for Tony Hawk's Pro Skater HD has been delayed, as the game's Facebook page has confirmed.
The originals are classics of their time and for a few brief moments, you'll smile as you grind across the chopper's propeller in The Hangar stage. However, sometimes you're better off to leave well enough alone.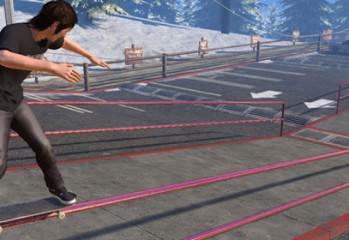 Check out the first 20 minutes of the XBLA/PSN game Tony Hawk's Pro Skater HD from Activision and Robomodo. For the full video, head over to GodisaGeek.com.
Activision have today released a whole host of new screenshots for the upcoming HD remake of Tony Hawks Pro Skater. Check them out at GodisaGeek.com.
Activision unveiled the new Tony Hawk game - Tony Hawk's Pro Skater HD - at the VGAs this past Saturday & we have some new info on the game