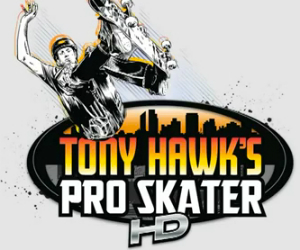 Tony Hawks Pro Skater 3 Revert Pack brings THPS3 classic levels to the THPS HD party.
Activision have today lifted the lid on details of its upcoming DLC pack for their HD re-release of extreme sports classic Tony Hawk's Pro Skater – titled the Tony Hawks Pro Skater 3 Revert Pack – the DLC bundle will add three levels from the third iteration of the THPS series to the HD remake of the original, and will be available December 4.
The levels included are "Airport", "Los Angeles" and "Canada". Skateboarding legends Steve Callabero and Geoff Rowley are included as playable characters, but those two don't really compare to Metallica's very own James Hetfield and Robert Trujillo, who will also be playable characters thanks to the DLC update. If that doesn't excite you, then your taste in music needs a rethink!
"It's been incredible to watch fans of the original THPS series and new generations of gamers embrace Tony Hawk's Pro Skater HD. The Tony Hawk's Pro Skater 3 HD Revert Pack DLC adds even more of this timeless gameplay, with the best levels from THPS3," said Tony Hawk, "We're adding the Revert as part of our title update in order to thank fans for being so patient. Get ready for some insanely high scores!"
A selection of images from the upcoming DLC release can be seen, below.
[nggallery id=1152]
Tony Hawks Pro Skater HD is available now for PlayStation 3 (via PlayStation Network) and  Xbox 360 (via Xbox LIVE Arcade)