More Info on New Tony Hawk Game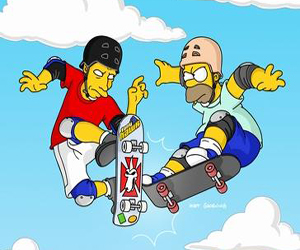 Thank you dear Lord. After so many Tony Hawk games that saw too much story and not enough skateboards, it looks like the series is going back to what made it famous – fun gameplay. One of the most interesting trailers from the VGAs was the one for the new skateboarding game – Tony Hawk's Pro Skater HD. It wasn't over-produced with some music track from a band that only 4 people have ever heard of. It hit it right on the money.
No American Wasteland, no Ride, nothing like that. It is being developed by Robomodo who were behind the Tony Hawk: Shred & Tony Hawk: Ride  games, but we are being told that Tony Hawk's Pro Skater HD is going to be the return to older style of Tony Hawk game that many have clamoured for, for years and you'll all get to play it in Summer 2012.
"We're going back to the core of what made the original Tony Hawk's Pro Skater games so popular, while leveraging today's console power and online capabilities," said Tony Hawk. "We've updated many elements to reflect today's skateboarding scene as well. Long-time fans of the series will appreciate the huge amount of polished content at a very low price."
It sounds like this game is going to be released through XBLA and PSN – no concrete details on that just yet –  which would be a clever move on Activision's part. It will tap into many gamers' nostalgic memories and I just hope it is really a return to form. Just thank your lucky stars that there is no extra gimmicky peripheral involved, just mash those buttons and try your damndest to nail the 900.
The skaters on board for THPS HD are; Nyjah Huston, Chris Cole, Eric Koston, Andrew Reynolds, Rodney Mullen, Lyn-z Adams Hawkins (Pastrana), Riley Hawk, and, of course, Tony Hawk himself.
I won't lie. I'm excited.
Tony Hawk's Pro Skater HD is set for release in Summer 2012.