Arcana Heart 3 Comes to Xbox LIVE Games on Demand Today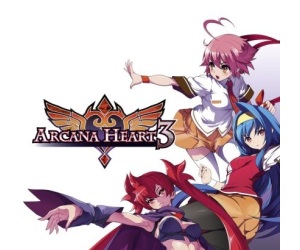 Fighting fans have yet more good news to be excited about today, as Arcana Heart 3 has joined the growing library of Xbox LIVE Games on Demand.
For just £14.99 (or €19.99) you can grab this hot slice of fighting action, which Sean Smith reviewed back in September 2011, scoring it 8 out of 10 and saying:
This game is never going to have the potential crossover appeal of a Street Fighter IV. It screams "JAPANESE NICHE TITLE!" from the rooftops, for goodness sake. But it is a highly entertaining and original fighter that deserves a look if you like that sort of thing. I think it is wonderful that publishers are still prepared to bring unusual things like this to the PAL territories, and long may it continue.
So if you fancy grabbing it, you can do so today. Queue it up with this link.
[nggallery id=993]