Xbox LIVE Newsbeat September 4th – 17th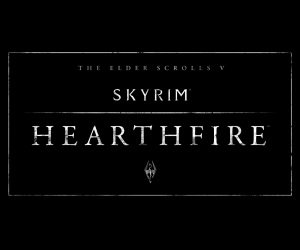 This week sees the release of a major add-on for our last Christmas Number One, and one of the biggest games of last year.
Skyrim: Hearthfire is available on Xbox LIVE Arcade from today, and will only cost gamers a paltry 400 MS Points.
The battle for FPS supremacy continues, as both Modern Warfare 3 and Battlefield 3 receive update packs this week, as both games continue to be two of the top-played games over Xbox LIVE, every week.
A handful of new XBLA games are also released this week, including Kung Fu Strike: The Warrior's Rise, a Calligraphy-inspired over-the-top Martial Arts fighter, and Red Johnson's Chronicles – One Against All, a Film Noir style Detective Adventure yarn.
Find all of the latest releases and deals below (all prices listed in MS Points):
Xbox LIVE Arcade 
Release Date
MS Points
Kung Fu Strike: The Warrior's Rise
5-Sep
800
Dogfight 1942
5-Sep
1200
Mark of the Ninja
7-Sep
800
Red Johnson's Chronicles – One Against All
12-Sep
800
Double Dragon NEON
12-Sep
800
Add-ons
Release Date
MS Points
Skyrim: Hearthfire
4-Sep
400
Pinball FX2: Plants vs. Zombies Table
5-Sep
240
Call of Duty Modern Warfare 3: Collection 4 – Final Assault
6-Sep
1200
Battlefield 3: Amored Kill Premium Members
11-Sep
1200
Quantum Conundrum: IKE-aramba!
12-Sep
240
Gold Exclusive Deal of the Week
Discount Dates
Price
4-Sep to 10-Sep
Babel Rising
400
Rayman 3D HD
400
Mad Riders
400
Alan Wake's American Nightmare
600
Limbo
600
Sine Mora
800
PopCap
11-Sep to 17-Sep
Plants vs. Zombies
600
Peggle
400
Peggle Nights
200
Zuma
200
Bejeweled 3
400
Heavy Weapon
400
Astropop
400
Feeding Frenzy 2
400
Bejeweled Blitz Live
200
Feeding Frenzy
200
Special Sales
Discount Dates
Price
Back to School Sale
4-Sep to 10-Sep
varies
Kinect Central – Just Dance 3 Spring Break Pack
4-Sep to 10-Sep
320
Kinect Central – Rhythm Party
11-Sep to 17-Sep
400
Games on Demand
Release Date
Street Fighter x Tekken
4-Sep
Sniper Elite V2
4-Sep
Cabela's Adventure Camp
4-Sep
Karaoke Revolution Glee: Volume 3
4-Sep
Birds of Steel
4-Sep
Max Payne 3
11-Sep
Kinect Sports: Season 2
11-Sep
FIFA Street
11-Sep
PowerUp Heroes
11-Sep
Avatar
Release Date
College Game Day Update
4-Sep
Rockband Blitz Update
11-Sep
This is the current release schedule for Xbox LIVE Marketplace content. As with all game related releases, dates, prices and availability are subject to change and vary by region.