Xbox LIVE Newsbeat October 2nd – 15th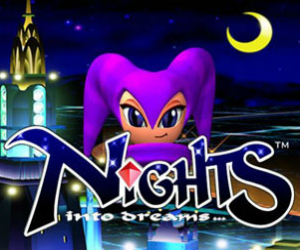 The latest batch of DLC content, Arcade games and add-ons from Microsoft have been revealed in the new Xbox LIVE Newsbeat announced by Xbox 360 spokesperson Major Nelson.
The two biggest additions are perhaps the SEGA retro re-releases of Saturn classic Nights: Into Dreams, and Dreamcast title Sonic Adventure 2. This continues their current habit for focusing on digital remasters of classic titles, with Jet Set Radio only being released recently.
Then the week after that, we will see the release of the latest incarnation of the Worms series, which promises to go back to its roots, with simple 2D gameplay, but with some new physics and weapons to boot. And those of you who enjoyed the antics of Naughty Bear – the cuddly bear who has turned to violence – will also be happy as the sequel to that game, entitled Panic in Paradise, is also out that very same week.
Sales this period focus on fighting games and the Toy Soldiers franchise, with some big reductions on offer. But there are also savings to be had on certain Kinect games and there will be a sale on games from Tim Schafer's Double Fine game studio.
Find all of the latest releases and deals below (all prices listed in MS Points)
Xbox LIVE Arcade 
Release Date
MS Points
NIGHTS into Dreams
5-Oct
800
Sonic Adventure 2
5-Oct
800
Worms Revolution
10-Oct
1200
Naughty Bear: Panic in Paradise
10-Oct
1200
Pool Nation
12-Oct
800
Add-ons
Release Date
MS Points
Ghost Recon Future Soldier: Khyber Strike
9-Oct
800
A World of Keflings: Sugar, Spice and Not So Nice
10-Oct
320
 
 
 
Deal of the Week
Discount Dates
Price
Virtua Fighter 5 Final Showdown
2-Oct to 8-Oct
600
Dungeon Fighter LIVE
400
Street Fighter 3 Online Edition
600
Super Street Fighter 2 THD
600
Toy Soldiers: Cold War
9-Oct to 15-Oct
600
Toy Soldiers: Cold War – Napalm
200
Toy Soldiers: Cold War – Evil Empire
200
Toy Soldiers
400
Toy Soldiers – Invasion!
200
Toy Soldiers – The Kaiser's Battle
200
A World of Keflings
400
Renegade Ops
600
Splatters
400
Special Sales
Discount Dates
Price
Activision Publisher Sale
2-Oct to 8-Oct
Varies
Family DOTW: Secret of Monkey Island SE
2-Oct to 8-Oct
400
Kinect Central: Fighters Uncaged
2-Oct to 8-Oct
25% off
Kinect Central: Mini Ninjas Adventures
9-Oct to 15-Oct
400
Double Fine Sale
9-Oct to 15-Oct
Varies
Games on Demand
Release Date
Ghost Recon Future Soldier
2-Oct
Your Shape Fitness Evolved 2012
2-Oct
Lego Indiana Jones 2: The Adventure Continues
2-Oct
NCAA Football 13
9-Oct
Ice Age: Continental Drift: Arctic Games
9-Oct
Alvin & The Chipmunks: Chipwrecked!
9-Oct
Avatar 
Release Date
Frankenweenie
2-Oct
NHL Update
2-Oct
NBA 2K 13
2-Oct
Resident Evil 6
2-Oct
This is the current release schedule for Xbox LIVE Marketplace content. As with all game related releases, dates, prices and availability are subject to change and vary by region.