Brian and Stewie Point Guns at Chickens in New Family Guy: Back to the Multiverse Screens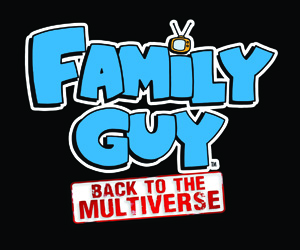 Activision's video game adaptation of the long running cartoon which is coming out later this year, has a host of new screens for you to have a gander at.
In these latest shots, Brain and Stewie are taking on some aggressive poultry in the aptly titled level, Chickens In Space.
Fans of the TV show will be eagerly anticipating the release of this title and these shots are definitely promising.
The art style is very reminiscent of the popular franchise, so here's hoping the gameplay will have the same quality.
[nggallery id=1034]
Family Guy: Back to the Multiverse is set to release on 25th September for Xbox 360 and PlayStation 3