Just Dance 4 Trailer Drops at Gamescom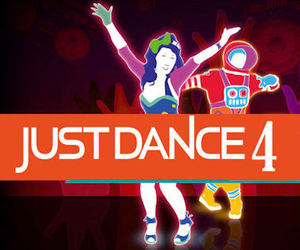 Do you like Maroon 5? Sorry, how silly of me…of course you do! Ubisoft recently showed off some new footage of the trippy imagery from their upcoming series which has no ties with Lady GaGa, Just Dance!
The fourth title in the Just Dance series includes 40 brand new tracks from all of your favourite modern day artists such as; Flo Rida, One Direction, Rihanna, Nicki Minaj and Carly Rae Jepsen. The grannies and grandads don't have to feel left out though, there are some classic hits like; Ricky Martin's Livin' La Vida Loca and Britney Spears' Oops I Did It Again.
As highlighted in the trailer below, there is a brand new Battle Mode where you can take on your friends in some serious dance offs. Additionally, if you have more than one friend but less than five, you're in luck! There is some co-op action in special 4 player dances. Also, if you cast your mind back to Nintendo's E3 media briefing, you'll remember Reggie Fils-Amie fiddling about with a Wii U Game Pad whilst playing Just Dance 4. This is called Puppet Master Mode. Basically, whilst your fitter and more athletic friends are breaking a sweat, you can sit on a comfortable chair, tuck into your bag of chips and change what dance moves they have to perform, on the fly. Glorious.
Just Dance 4 is set to release for Xbox 360, PlayStation 3, Nintendo Wii U and Nintendo Wii on 2nd October