Gorgeous New Ni No Kuni Trailer and Screenshots Come Out of Gamescom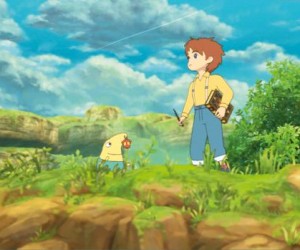 If there's one thing that you can take from the recent hands-on preview that Mark recently had with Ni No Kuni, it's that it shaping up to be a pretty impressive game indeed. A lot of people are eagerly awaiting the release of the new Level-5 game, not least because of the amazing anime artwork that can be seen throughout the game courtesy of the much-loved Studio Gibli.
As Gamescom is currently going on, over in Cologne, we're getting some pretty cool new looks at the game as it gets further along in its development cycle, the most impressive of these "new looks" is the release of a brand new trailer that you can see below:
On top of the release of a brand new, gorgeous looking trailer, a few extra screenshots have also been released for your drooling pleasure.
[nggallery id=1011]
Will you be picking up Ni No Kuni when it's released? What do you think of the new trailer? Let us know in the comments section below.