Microsoft Unveil Options To Enhance Your Halo 4 "Infinity" Multiplayer Experience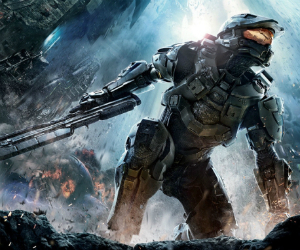 Like any megaton release these days, Halo 4 is going to be available in a number of different forms – with limited editions and whatnot ready to rock from the 6th November launch.
Depending on what sort of Halo experience you are after, there appears to be a little bit of something for everyone, with map packs, new equipment and ranking options, and the new "Specialisations" that allow you to customise your Spartan. It is certainly an exciting time to be a Halo fan.
The UNSC Infinity ship serves as the game hub, where you can put your kick-ass soldier together, start a campaign, including the new "Spartan Ops" sorties or begin a Multiplayer War Games game.
As with many shooters nowadays, you earn experience and can unlock the all-new Specialisations (there are eight available), weapons, armour and ranks. In addition, the Halo 4"Limited Edition sku and Halo 4 War Games Map Pass will provide even more ways to shoot your enemies in the face. More from Microsoft follows.
Two Specialisations – Wetwork and Pioneer – will be available to all players when Halo 4 launches on 6 November. The remaining six Specialisations are available by pre-ordering the standard Halo 4 game (£49.99 ERP) exclusively at GAME and gamestation stores. Alternatively, all eight Specialisations are included in the Halo 4 Limited Edition (£69.99 ERP). All Specialisations will gradually be made available to download through Xbox LIVE in the months following launch.
Following the initial announcement of the Halo 4 Limited Edition, 343 Industries and Microsoft today announced the LE's full suite of exclusive digital content. The Halo 4 Limited Edition maximises your multiplayer experience and puts you in the boots of a Spartan-IV aboard the UNSC Infinity – the hub of your Halo multiplayer career.
Available for £69.99 ERP, the Halo 4 Limited Edition includes:
Halo 4: Forward Unto Dawn Special Edition – An extended 90-minute version of the live-action digital series that will bring the Halo universe to life as you've never seen it, providing an enthralling backstory leading up to the events of Halo 4.
Halo 4 Limited Edition also includes the following bonus videos:
Bonus in-fiction content expanding the characters and stories of Halo 4: Forward Unto Dawn
Special Featurette: Bringing Gaming into Reality
Making of Halo 4: Forward Unto Dawn
War Games Map Pack Access – The Limited Edition includes access to nine maps – three future competitive multiplayer map packs, each including three locations, otherwise available for download post-launch on Xbox LIVE.
Specialisations – Receive early access to six Specialisations, to achieve higher ranks in your Spartan career
UNSC Infinity Briefing Packet – Includes an armour customisation schematic, a blueprint of the massive ship itself, and insight into what it means to be one of humanity's finest warriors: the Spartan-IVs.
*NEW* Exclusive digital content through Xbox LIVE:
Spartan-IV "Recruit" In-Game Armour
Spartan-IV "Prime" In-Game Armour Skin
Assault Rifle "Prime" In-Game Weapon Skin
"Prime" In-Game Emblem
Xbox LIVE Avatar "Recruit" Armour
Cryo-Tube Xbox LIVE Avatar Prop
Also available as a standalone option from 6 November at 2000 Microsoft Points, the Halo 4 War Games Map Pass includes access to nine competitive multiplayer maps – three future War Games map packs, each including three maps – giving you a variety of new exotic battlegrounds post-launch. The Halo 4 War Games Map Pass represents a discount of more than 15 percent versus purchasing the add-ons individually, and includes three in-game exclusives2 – the Spartan-IV "Scanner" and "Strider" helmets, and the "Falcon" in-game emblem.
There are certainly a lot of options to get your head around.
Halo 4 is released on 6th November 2012, exclusively for Xbox 360