The Mists Have Parted as the World of Warcraft: Mists of Pandaria Intro Cinematic is Revealed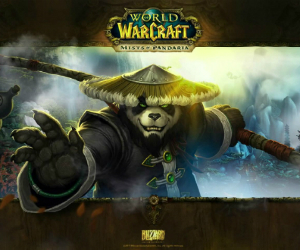 If there's one thing that always gets a World of Warcraft fan excited when it comes to an upcoming expansion, it's the reveal of the intro cinematic. Ever since The Burning Crusade was released, and we got to see Illidan Stormrage and his now infamous "You are not prepared!" line, fans all over the world have been clamouring for more work from the amazing Blizzard cinematic team.
More than once I've heard "wouldn't it be great if they just did a full-length feature film?" and it would, but as of right now we have to make do with Kung Fu Panda 3…sorry…the intro cinematic from the upcoming expansion World of Warcraft: Mists of Pandaria.
While the intro cinematics for the previous expansions have been humorous in parts, none have made me laugh – until now. Is the intro trailer indicative of the tone of the entire expansion? Blizzard have said that this expansion is to be thought of as a "Palate Cleanser" to what's to come, maybe that's actually the case – if the whole expansion is as light-hearted is this cinematic.
What did you think? Does it get you excited for the expansion? Let us know in the comments below.
World of Warcraft: Mists of Pandaria is due to be released on 25th September, 2012 for Windows PC and Mac.