Ubisoft Release New Marvel Avengers: Battle for Earth Gamescom Trailer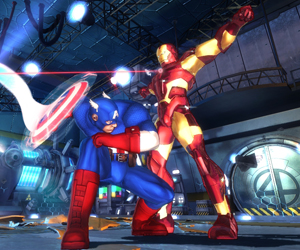 With the huge success of the Marvel Avengers movie earlier this year, some gamers may have wondered where the official videogames tie-in was.
THQ had been working on an official game, but that was cancelled when the company closed several development teams last year. So Ubisoft stepped in, and we are still getting the official Avengers game – just a little later than expected. And this time it is a third-person brawler, featuring a large cast of heroes and villains to play as.
Here is the official hype from Ubisoft: The skrulls have landed on earth with the strong intention to dominate it! Embody one of the 20 Marvel super heroes and combine your powers with your friends to trigger insane super attacks. The power to save the planet is now into your hands. It's time to unleash your inner super hero and join the fight!
See the new video below:
Marvel Avengers: Battle For Earth will be released before Christmas on Wii U and Xbox 360.