Ubisoft Release New Rabbids Land Gamescom Trailer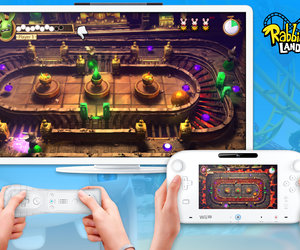 With the slew of new trailers coming out of Gamescom 2012, Ubisoft really released a lot of new footage across all of their forthcoming titles. One of those is Rabbids Land, a Wii U exclusive version of their popular mini-game collection.
The video shows off how several players can compete against each other – some using traditional Wii remotes, with one player controlling an alternate piece of action using the Wii U touchscreen pad, often causing havoc that the other Rabbids must avoid. This will add a whole new dimension to the Rabbids mini-games, and a real them against us attitude.
See the new video below:
Rabbids Land is Wii U exclusive, and will be released in time for Christmas.