Mad Catz Announce New Headset, The Tritton Pro+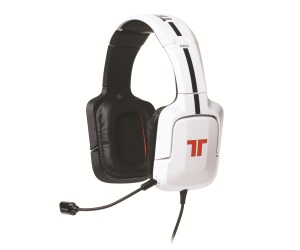 When you think of the phrase "Pro Plus", the mind is drawn to students trying to stay up to finish coursework, but no longer, as Mad Catz have unveiled yet another stunning sounding headset called exactly that; Tritton Pro+ Surround Sound Headset.
First shown during gamescom, this new Pro+ model is compatible with both the Xbox 360 and PlayStation 3, boasting true 5.1 surround sound.
Looking at the images in our gallery below, you may notice it looks a little familiar, that's because this is actually the upgrade to the flagship headset that Mad Catz and Tritton have put out in the past. New to the Pro+ however, is improved sound separation and bass response, because the speakers inside the earcups have been repositioned.
On top of that, the new Selectable Voice Monitoring means that if you want to, you can hear your own voice in the headset too.
Mad Catz and Tritton are on a roll at the moment, with the Warhead having just been released (our review is forthcoming), but will this one tempt you to buy?
[nggallery id=1019]
Mad Catz will release the Tritton Pro+ True 5.1 Surround Sound Headset in September.