Bethesda Tell Us a Tale of Dunwall in Dishonored Prequel Short, "The Awakening"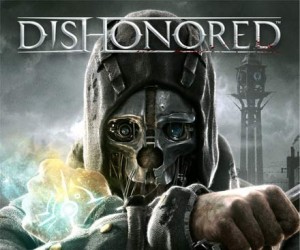 As if we weren't hungry enough for Arkane Studios' steampunk thriller, they've gone and released "The Awakening", the first in a series of three short webisodes entitled The Tales of Dunwall, that will act as a prequel to the events of the game. Narrated by Kick Ass's Chloe Grace Mortez, the visually striking short film was hand-drawn and computer enhanced to create the ghostly, otherworldy atmosphere and the illusion of an oil painting come to life.
It tells the story of Edmund Roseburrow, the philosopher who discovered the incredible, volatile potential of whale oil and brought a new era of prosperity to Dunwall. It also depicts his downfall, when a well-intended partnership with a brilliant young physicist led to calamity.
As a scene-setter for Dishonored's dark, hostile world it's impressive, maintaining its own atmosphere but clearly a part of the Dishonored universe. Psyop's hauntingly beautiful artwork and the eerie score by Daniel Licht (of Dexter fame) combine to present a mesmerising glimpse at a world teetering on the brink of absolute dystopia, and a great backdrop to Corvo Atano's brutal, supernatural quest for revenge.
Dishonored is being developed by Arkane Studios and published by Bethesda. It is scheduled to launch in North America on October 9th and across Europe on October 12th.