Calling All Tekken Fans – Mad Catz & Namco Bandai Prize Giveaway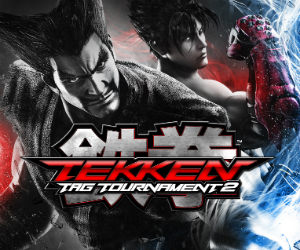 What is a "gamershirt"? I wasn't until now aware that gamers had their own special garments. I knew that there were high energy, medically questionable "gamer drinks", and things like "gamer chairs" and stuff like nachos and microwave pizzas. But never a fabled garment. Either way, I would like one. If it was somehow linked in to Namco's legendary Tekken series, I would want one even more.
What's that, you say? Namco Bandai and Mad Catz have teamed up for a competition? With a limited number of Tekken Pro Gamershirts up for grabs? Where in the name of Iron Fist do I sign up????
That's right chaps, peripheral kingpins Mad Catz and the folks over at Namco Bandai have announced a competition to tie in with the forthcoming release of Tekken Tag Tournament 2. To win yourself a spanking item of clobber, head on over to this link before the 10th of September, and show Namco just how much of a diehard Tekken fan you are.
Perhaps you may have a questionable Tekken related tattoo. You may have a pet named after someone from the Tekken-verse. You may like dressing up as Bryan Fury in your spare time. Your brother in law is able to morph into a second, horrific Devil guise, and you have a YouTube video for posterity. Or maybe you just really like beating people up.
Whatever your Tekken foibles, get over to the forums for your chance to win this rather ace looking top, which for the larger boned gamer such as myself, is available only in medium or large. Boooo.
Tekken Tag Tournament 2 is released on 14th September for Xbox 360 and PlayStation 3.