Dishonored Developer Documentary 4: End Game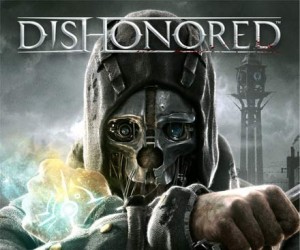 The 4th instalment of the Dishonored Developer Diary is now live. In "End Game", the creative team behind the steampunk action thriller talk about what it's like to reach the final stages of a video game's development cycle when they "stop being directors and become testers".
The video goes further behind the scenes to capture the raw passion and excitement that Dishonored's team have for their creation, passion that is not only endearing to see but which also bodes well for the game's imminent release.
Having already released diary entries detailing the various game experiences and unique elements that comprise Dishonored's many-layered, multi-branching gameplay, End Game is really just a chance for Arkane Studios to express their joy at reaching the crucial final push, when last-minute tweaks and tiny-yet-essential improvements become the order of the day. Check out the vid below to see why, as the October release date draws closer, we can't help but get excited with them.
Dishonored is being developed by Arkane Studios and published by Bethesda. It is scheduled to launch in North America on October 9th and across Europe on October 12th.