The Godcast: Season 5 Episode 2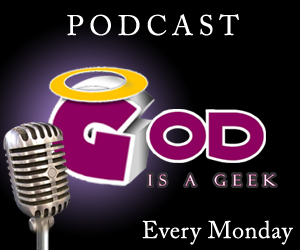 Season 5 continues apace, with more games, games, games! (We're keeping that motto, it will stick!).
We've changed things up a little bit for this brand new season of podcasts, with the regular four (saving for holidays and emergencies) for this run being myself (@JebusF on Twitter, say hi to me) as host, along with Calvin (@CR), Lee (@WhiteSpyderZero) and Ryan (@FoolishUK).
This week we've been playing a lot of downloadable titles. Ryan and Calvin discuss Dishonored in this week's preview focus, but the debate eventually turns to the question: Is the video game industry over-saturated with releases?
Remember, aside from just listening on this very page, we've made it easy to follow the show on as many devices as possible. You can subscribe via iTunes or Feedburner (for you Android users), or you can even listen to the podcast via Stitcher, the mobile internet radio app that we highly recommend. If you'd prefer a simple old-fashioned MP3 download, do so by right clicking here then selecting save file as.
Show Running Order:
Rock Band Blitz – Review
Transformers: Fall of Cybertron
Sound Shapes – Review
Preview Focus: Dishonored – Preview
Weekly Debate – Are there too many games?
Metal Gear 25th Anniversary
Onlive Restructure