The Godcast: Season 5 Episode 4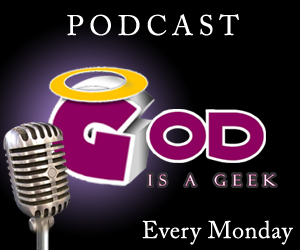 The Wii U has finally had its price confirmed (sort of) and its release date announced, and we have opinions to share on these matters.
For this run the Godcast crew is Adam (me, @JebusF on Twitter, say hi to me) as host, along with Calvin (@CR), Lee (@WhiteSpyderZero) and in for Ryan this week, we have Deputy Editor Martin Baker (@CyberGrim) again.
It's not just a Wii U discussion this week though, as the gang have played Mark of the Ninja, Machinarium and the insane iOS title, Super Hexagon (you can read a review of Super Hexagon later today, in Mobile Monday).
Remember, aside from just listening on this very page, we've made it easy to follow the show on as many devices as possible. You can subscribe via iTunes or Feedburner (for you Android users), or you can even listen to the podcast via Stitcher, the mobile internet radio app that we highly recommend. If you'd prefer a simple old-fashioned MP3 download, do so by right clicking here then selecting save file.
Show Running Order:
Machinarium
Super Hexagon
Preview Focus – Worms Revolution
Weekly Debate – Nintendo Wii U
News – Apple Press Conference
We talked a lot about console sales too, and as promised on the podcast, here's the figures:
List of UK Console Launch Prices and Worldwide sales
Saturn (1995) – £399 9.5 million
PlayStation (1995) – £299 102.49 million
N64 (1997) – £249.97 32.93 million (dropped down to £149.99 2 months later)
DreamCast (1999) – £199 10.6 million
PlayStation 2 (2000) – £299 152.6 million
Xbox (2002) – £300 24 million (dropped down to £199 1 month later)
GameCube (2002) – £150 21.74 million
Xbox 360 (2005) – £279.99/£209.99 68.3 million
Wii (2006) – £179.99 96.56 million
PlayStation 3 (2007) – £425 63.9 million