The Godcast: Season 5 Episode 5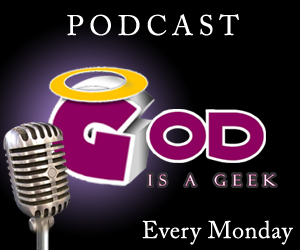 This week is a three-man podcast, as Adam, Calvin and Ryan talk video games, piracy and steam.
First up, the gang talk Prototype 2, as Ryan has recently been playing it and is rather enjoying it. Next up, F1 2012 is praised before the trio talk about Joe Danger 2: The Movie, and how different it is from the previous Joe Danger games.
This week's preview focus is all about XCOM: Enemy Unknown, as Adam has been playing it a lot on PC. The weekly discussion is about DRM and the PC gaming resurgence, with a heavy smattering of Steam talk.
Remember, aside from just listening on this very page, we've made it easy to follow the show on as many devices as possible. You can subscribe via iTunes or Feedburner (for you Android users), or you can even listen to the podcast via Stitcher, the mobile internet radio app that we highly recommend. If you'd prefer a simple old-fashioned MP3 download, do so by right clicking here then selecting save file.
Show Running Order: