Itching to Get Your Hands on the Wii U? Good News! Wii U Showcase Tour Coming This Month!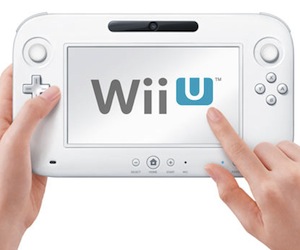 If you are one of the many people intrigued about Nintendo's new home console, you won't have to wait much longer to get your curious hands on it – come inside for venues and dates!
We're all a bit curious about Nintendo's radical new direction, right? The radical controller design opens up a world of game design possibilities not previously possible, and titles such as Ubisofts Zombie U are looking great.
Come September 27th you will be able to stop drooling as Nintendo is packing up and shipping out to a town near you, first stop: Eurogamer Expo, London, and we'll be there to sample what's on offer, so keep an eye out for us. We'll be the ones with the huge smiles on our faces, so look out for us!
Visitors to any of the dates will get a real feel for what the Wii U has to offer, with Nintendo franchises like Mario and brand new Wii U exclusives including Nintendo Land and Zombie U available to trial.
Nintendo legends Mario and Luigi will be on hand to welcome Nintendo fans on the day, with competitions to take part in and prizes to be won. There'll also be a chance to sample upcoming Nintendo 3DS XL titles before they launch, including the latest Pokémon and Mario titles.
The Nintendo Showcase Tour will visit the following events and venues:
Eurogamer Expo, London: 27th – 30th September
Braehead shopping centre, Glasgow: 11th – 14th October
Play Expo, Manchester: 13th – 14th
Westfield, Derby: 18th – 21st October
MCM Expo, London: 26th – 28th October
Highcross Shopping Centre, Leicester: 1st – 4th November
The Bullring, Birmingham: 8th – 11th November
Westfield Stratford City, London: 15th – 18th November
Metro Centre, Newcastle: 22nd – 25th November
Gadget Show Christmas, London: 30th November – 2nd December
Westfield, London: 6th – 9th December
Centre: MK, Milton Keynes: 13th – 16th December
Arndale centre, Manchester: 3rd – 6th January
Are the big N visiting a town near you? Will you be heading down and taking a look? Are you as excited as we are!? Let us know in the comments section below!