Think You're The Best Mario Kart 7 Player in UK & Ireland? Prove it!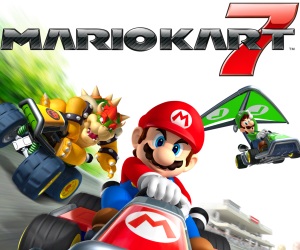 Alongside Nintendo's search to find Britain's Fastest Family, they are looking for the very best Mario Kart 7 player the UK and Ireland has to offer. It's just over 20 years since the original Mario Kart was released on SNES in Japan and Nintendo are celebrating the plumber's speed across the track.
The competition will be taking place between 9am on 17th September until 23.59 on 28th September, with the grand final being held in Birmingham on 27th October.  The tournament is split up into 5 regions – England, Scotland, Wales, Northern Ireland and Republic of Ireland – with each region being split up into a section for the male players and the a section for the female players. Further details can be found over on the Mario Kart 7 UK and Ireland Championship page, along with the codes you'll need to enter the contest.
The outright winners will get a serious haul, so the incentive to throw your name in the hat is massive. The winners in their respective gender categories will win the special Leaf Cup, second place will receive the Special Cup and the top three male and female participants will get every upcoming first party title on 3DS for the next 12 months, starting in November.
With plenty of prizes on offer, you might as well put your name down…go on…you'd never know.