New Puzzler Game Promises a Huge Number of Puzzles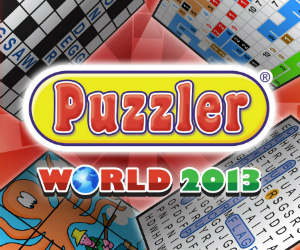 Koch Media today announced the next instalment in the popular Puzzler video game series. Puzzler World 2013 features over 1,200 puzzles, and the ability to play the greatest variety of puzzles ever offered in a Puzzler World title, including; Wordsearch, Fitword, Sudoku, Crossword, Codeword, Link-a-Pix, Maze-a-pix, Pathfinder, Backword, Silhouette, Spot the Difference, Suko, Splitwords, Loko, Number Jig, Sum People & Takegashi. Once completed players will be pitted against 'Master Mode' for the ultimate challenge.
Proving that they are just as adept at providing video game puzzles as they are garishly decorated yet incredibly popular in hospitals puzzle books, this should be one to while away the hours or buy for the elderly gamer in your household.
Puzzler World 2013 is released on 2nd November 2012 for Nintendo DS, Nintendo 3DS and PC.