Revolution Confirm Beneath a Steel Sky 2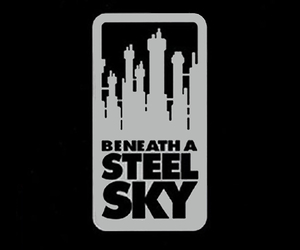 The Kickstarted project for Broken Sword 5: The Serpent's Curse has now ended, and – combined with Payapl contributions – has topped over $820,000.
Originally Revolution Director Charles Cecil said they would make BASS2 if the Broken Sword Kickstarter reached one million Dollars, but they were convinced to announce the project anyway by the feverish fan interest. After the success of that project showed how strongly the fans of Revolution Adventure Games still feel about their old franchises, the studio has decided that it will greenlight a sequel to the 1994 collaboration with Watchmen artist Dave Gibbons.
Development for the sequel will take place after the release of Broken Sword 5, and it is planned that Beneath a Steel Sky 2 will be developed for iOS, Android, PC, Linux, and OSX with console releases being looked into as well. This will be fantastic news to fans of classic Adventure Games, and we can't wait to find out more.
Broken Sword: The Serpent's Curse will be released during the first quarter of 2013 for PC, Mac, iPhone, iPad and Android devices – all going well. Console versions are a possibility, but Revolution cannot confirm that at present.
Source: Develop