Sly Cooper: Thieves in Time Release Dates Confirmed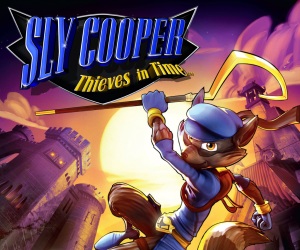 Although originally thought to be released this year, the upcoming Sly Cooper PlayStation 3 and Vita title is now set for a March 2013 release in Europe.
Revealed via the European PlayStation Blog, Thieves in Time will be coming to Vita and PlayStation 3 simultaneously at retail and via the PlayStation Network Store. But there's more, in case you weren't aware , if you buy the PS3 version of the game (retail or via PSN) you'll get the Vita version at no extra cost.
If you pre-order the game at selected retailers, you can even get some bonus skins for the title. Check the skins out in the gallery below, with the packshots.
North American gamers will get the game early, however, with the release date for that region being February 5.
Let us know if you're excited for the game or not in our comment section below.
[nggallery id=1069]