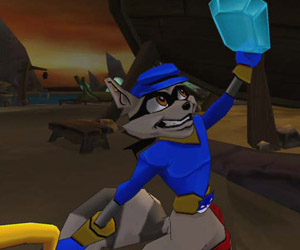 After a long time on the sidelines, the master thief Sly Cooper made his console return in 2010 with The Sly Trilogy (The Sly Collection in North America). Recently, CVG spotted an ESRB listing for a PlayStation Vita port of the compilation.
This hasn't been announced yet, but normally an Amazon or ESRB listing is as good as an announcement, these days.
Way back, our own Adam gave the PlayStation 3 version a 9/10. He said "this is a superb collection of games that offers outrageous value for money." 
I couldn't agree more. The PS2 titles do show some of there limitations at times, but on the whole, they're terrific fun.