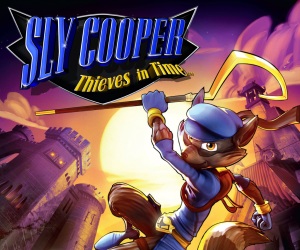 It's one of the coolest things about Thieves in Time, and this new TV Spot reminds us that you can start playing the new Sly Cooper on your PlayStation 3, then just carry on playing on your Vita, long after your TV access has been revoked.
We actually really enjoyed Sly Cooper: Thieves in Time here at GodisaGeek, in fact, Martin liked it so much that he scored it 9/10 in our review, which you can read here.
It's out tomorrow, too – so you can buy it on PlayStation 3 and get the PS Vita version for free, and enjoy all the best parts of the cross-buy, cross-platform functionality.
Until tomorrow then, check out our review, as well as this TV spot. Enjoy!
Sly Cooper: Thieves in Time will be released in the UK and Europe tomorrow for PlayStation 3 and PS Vita. The game is already out in North America.