New Tokyo Game Show Trailer for Injustice: Gods Among Us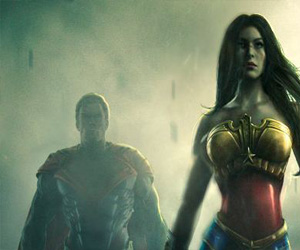 The new fighting game from NetherRealm Studios, featuring DC Comics Superheroes has been confirmed for an April 2013 release by publishers Warner Bros. Interactive Entertainment.
The game had been previously announced for an unknown date, but now we have a firm timeframe for when the super-powered brawler will be coming to PlayStation 3, Xbox 360 and Wii U consoles. In the video, we see heroes such as Superman, Batman, The Flash, Woder Woman and Nightwing, taking on Villains like Solomon Grundy, Catwoman and Harley Quinn. It also shows a variety of their super attacks and gadgets that they use – such as the Batrope and Nightwing's Motorcycle. This game looks like it will deliver hard-hitting, over-the-top action – in true comic book style.
See the brand new trailer and images below:
[nggallery id=1065]
Injustice: Gods Among Us will be released in April 2013 for PlayStation 3, Xbox 360 and Wii U.