Ubisoft Digital Day – Part 3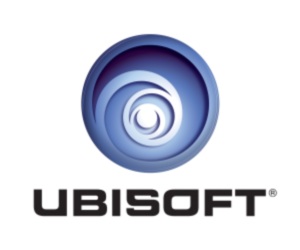 This is Part 3 of Ubisoft's Digital Day that took place in Paris recently. This third and final part is going to give you a look at a couple of great titles with already huge fan-bases; Trials Evolution and ShootMania Storm.
Trials Evolution – Origins of Pain DLC and Gold Edition:
The never ending frustration, pain and unbearably loud screams poisoning your mind while you're trying to achieve the impossible and get through harder and harder obstacles; all of which only made you suffer as never before. Yes, this all can be summed up as a normal gaming session with Trials Evolution. Of course, all this torment is forgiven, and even has an undying sweet taste of joy, when you actually manage to pull of what you've been attempting for the last hour. The first addition to the evolution of Trials is here and rightly named as "Origin of Pain". It's not all fun and games though as the scale and difficulty of the levels and challenges has increased.
"Trials Evolution: Origin of Pain is one, huge island with 36 brand new maps, over 100 new objects, 30 new effects, new editor tools, the new BMX bike and 19 new rider gears just to start with." – Antti Ilvessuo, Creative Director and Co-Founder of RedLynx.
This DLC pack brings much more to the table than your usual level pack. First of all, there's a new ride. The fond memories of pedalling away on your awesome BMX will come back and will be twisted into a nightmare of pain and some truly enjoyable "laugh-out-loud" moments. This new addition will be a breath of fresh air to the series and will give multiple hours of fun for your Pound Sterling. RedLynx also promises a new, bigger map. The previously 2×4 km map will be extended into a 4×4 km map, called Paine Island that will be the source of a lot of screams of joy, controller squeezing and glorious fist pumping to the air. There's also a bucket-load of new content added for those who like creating new, creative and challenging levels.
"We knew that we wanted a new bike but when we tested the BMX with the pedalling effect, we knew that that's what we're going to include." – Antti Ilvessuo, Creative Director and Co-Founder of RedLynx.
Trials is also, "coming home" with Trials Evolution: Gold Edition which is simply all the Trials games together in one glorious pack of awesome. This includes all the levels from Trials Evolution and Trials HD. It is a very good touch from RedLynx that the game will support both controller and the keyboard and mouse combination options and in level creation mode, it will certainly come in handy.
Trials Evolution – Origin of Pain DLC will be available in September on XBLA for 400 MS Points. Trials Evolution: Gold Edition will arrive sometime in 2013 for PC.
ShootMania Storm:
Ubisoft is opening its wing into every direction possible and with ShootMania Storm, they are "aiming" at everyone with a PC equipped with a low end graphics card. The game is said to be easy to get into and that it will be very accessible for anyone who likes first person shooters and multiplayer shooters; importance is well and truly on accessibility and the ability for users to create content. The game's Nadeo engine (the developer's own engine) was created with PCs from both ends of the spectrum in mind so more people can enjoy ShootMania. The engine is able to place the importance on the game's speed rather than its high end graphics on a lower end PC and of course, on high end PCs, the game promises to look stunning with a lot of detail while still maintaining the most fluid gameplay possible.
We managed to test out our FPS skills in this new shooter and it certainly is easy to get into, as the controls are very basic, but the game stays fun and gives a reasonable amount of challenge; even after a few matches. ShootMania Storm is still in Beta stage but it is an open beta so it is expected to get a release date very soon.
Catering for every type of gamer, ShootMania Storm could possibly be the next Counter Strike of this decade as the low minimum PC specs, the low barriers of entry and the considerable amount of fun will certainly appeal to a lot of people all around the world. It is worth mentioning that Ubisoft promises a state-of-the-art communication technology so, combined with all of the features mentioned above, having a number of great ways to stay connected, could be just the icing on the cake.
ShootMania Storm is set to release sometime in 2012 on PC.