The Godcast: Season 4 Episode 1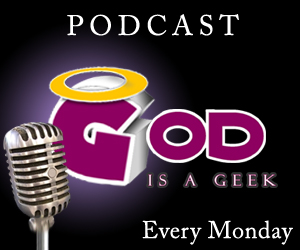 That's right, it's Monday so the Godcast returns! The regular crew of Adam, Calvin, Terry and Tony return to give you their unique take on the news of the week, whilst telling what they've been playing as well as their favourite achievement/trophy of the week.
The Godcast is a part of the Godcast Network, and we'll be bringing you not one, but two new shows this week. Keep a keen eye out on Wednesday and Friday for those two new shows, with more to come in the future. On that note, it'd be well worth your while to follow both @SaintGreensie and @DingPodcast Twitter accounts – and we'll say no more for now!
Running Order
News of the Week
Achievement of the Week
Please remember to rate us in iTunes too, as that makes us very happy indeed.
Subscribe to the GodisaGeek podcast via iTunes or Feedburner.