UK Charts: Sleeping Dogs Fights Off Tekken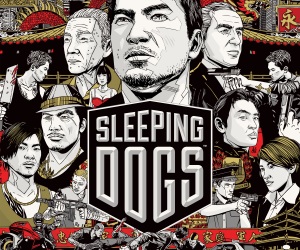 Tekken Tag Tournament was a new challenger in the charts this week, but Sleeping Dogs has valiantly managed to deliver a knockout and remain in the number one position for another week.
The open-world crime game has proved a major hit, having topped the charts for a couple of weeks before dropping to second, then last week re-claiming top spot. and has held off one of the biggest Fighting games of the year from reaching the summit of the UK Charts. Other new entries include NHL 13, that manages to reach ninth position, despite the fact that the sport of Ice Hockey is a fairly niche interest in the UK, and we actually see Max Payne 3 re-enter the charts in tenth, after it had in fact dropped out of the top forty tracking entirely in previous weeks.
As always you can click the name of the game to read our review.
TW = This Week
LW = Last Week
UKIE Games Charts©, compiled by GfK Chart-Track