World Of Warcraft: Mists of Pandaria Strategy Guide Out Now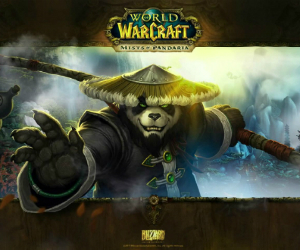 Lost in the Mists of Pandaria already? You'll need a guide then.
What's black and white and hard as a rock? A panda that's fallen in cement. Or the Pandas of World Of Warcraft's latest expansion pack.
Luckily, the team at BradyGames have been busy working with Blizzard to publish a 400-page Official Strategy Guide for the expansion, one of the biggest books they've ever released. Catering to both beginners and WoW veterans alike, this hefty tome details every new environment, enemy, quest and item that comes with the Mist of Pandaria expansion.
The BradyGames Official World of Warcraft: Mists of Pandaria Strategy Guide is available now, with a standard paperback edition on sale with an RRP of £14.99, or a deluxe Limited Edition hardback for £19.99.