Billy Murray (Not the Ghostbuster) Prematurely Announces Modern Warfare 4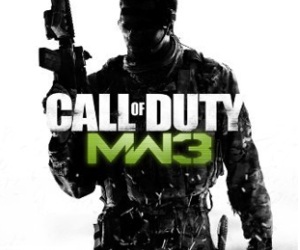 The man who voices Captain John Price in the Modern Warfare games has let the cat out of the bag before Activision would have probably liked. Former Eastenders and The Bill star Billy Murray was recently on a plane journey from Bodrum to London Stansted and had a chat with a This is Xbox editor about the fourth game in the series, which was picked up by Eurogamer.
"On Monday I am off to meet Infinity Ward about the next game, Modern Warfare 4, I'm doing work on the sequel to Modern Warfare 3, it carries straight on and I only ever appear in the Modern Warfare games…"
Whoops.
Yeah, it's a no-brainer and I'm sure everyone guessed that Infinity Ward were the studio working on Call of Duty: Modern Warfare 4 – which most likely be released in November 2013, but with Black Ops II yet to come out for about another two weeks, I'm sure Activision weren't keen on this little nugget being released into the wilderness that is the Internet.