Blood Bowl: Chaos Edition Ready for Kick Off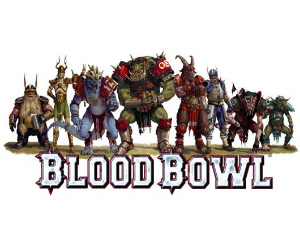 It wouldn't be unfair to suggest that Cyanide's 2008 fantasy-flavoured sports game Blood Bowl underperformed somewhat. Despite the use of the popular Games Workshop license and their experience developing the popular Chaos League (a concept so similar to Games Workshop's that it led to a lawsuit), Blood Bowl missed the mark.
Still, perhaps because of its illustrious license, it garnered a fairly decent following as evidenced by Cyanide's decision to release the Chaos Edition, featuring a whopping 23 playable races including three newcomers, Chaos Dwarves, Underworld Outcasts and Khorne Daemons, and will come with a new arena based in the homeland of the Amazons and Lizardmen. It also comes with a new World Cup solo mode.
Better still, those who already own Blood Bowl will be given a "massive discount" when they download Blood Bowl: Chaos Edition from the official online store or Steam.
Blood Bowl: Chaos Edition is being developed by Cyanide and published by Focus Home Interactive. It will be available to download on October 11th or to buy on October 19th.