Under Defeat HD Deluxe Edition Coming in November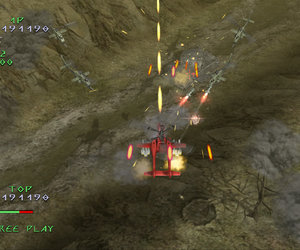 Having launched on the SEGA Dreamcast in 2006, Rising Star Games' Under Defeat was very nearly the last title ever released for the console. A top down arcade shooter, the game garnered some controversy for its imagery.
Set in an alternate World War 2, the player characters fight for the Empire speak German and wear uniforms reminiscent of the Nazi SS, while the enemies, the Union, speak English. It's all fantasy of course, and not to be taken seriously – and certainly did the sales no harm.
Thanks to its surprising popularity, a HD update of the helicopter combat game is being released in North America and Europe in November. Check out the latest trailer, below.
Under Defeat HD Deluxe Edition is developed by Rising Star Games.