New Launch Trailer for Harry Potter Kinect Magically Appears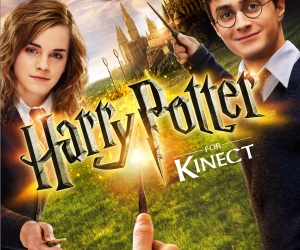 Warner Brothers Interactive Entertainment have released a new launch trailer for Harry Potter Kinect, with the title launching this week on Xbox 360.
Players will be able to use motion controls to enter the Harry Potter story, where they will experience scenes based on all eight of the films – and join Harry Potter, Ron Weasley and Hermione Granger as they look to protect Hogwarts School from the forces of the evil Voldemort.
Body gestures and voice commands will be used in order to cast spells, interact with characters from the famous series, to battle your foes and even to partake in a little sport known as Quidditch. There is also a series of mini-games to play competitively or co-operatively with your friends.
See the Harry Potter Kinect launch trailer below:
The game is released this friday October 12th, exclusively on Kinect for Xbox 360.