New LittleBigPlanet Karting Story Trailer Released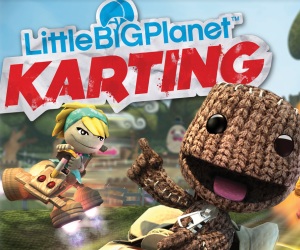 Who doesn't love a bit of Karting? Simple fun that everyone can pick up and play, now with added Sackboy!
If you've been paying attention, you'll know that LittleBigPlanet Karting is looking like a lot of fun, but there's more to it than just a simple Kart-racer, as this new story trailer shows. Developed by United Front Games, and (as usual) overseen by Media Molecule, hopefully this will be yet another superb LittleBigPlanet game, just like the recently released Vita version.
So sit back and enjoy as Stephen Fry (yay, he returns) narrates you through this gorgeous trailer. Don't forget to let us know your thoughts on the trailer in the comments section  below.
LittleBigPlanet Karting is set for release on November 9 in the UK (November 6 in North America, November 7 in the rest of Europe), exclusively for PlayStation 3.