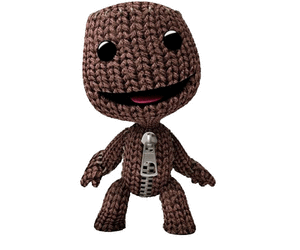 According to Pockett.net, the answer seems to be yes!
In an interview with PlayStation France's CEO (Philippe Cardon), it has been discovered that he thinks Soul Sacrifice and LittleBigPlanet will be the thing that push the Vita's software sales on this year. Apparently he was referring to a new LBP game, too.
Pockett.net: What will be the spearhead of PS Vita in terms of games in 2013?
PC: There will be Soul Sacrifice , LittleBigPlanet…
Pockett.net: But LittleBigPlanet was released in 2012 on PS Vita!
PC: There will be another LittleBigPlanet
That said, as VG247 point out, this chap also said we'd be getting Monster Hunter on PS Vita last year, and that's not happened yet.