Medal of Honor: Warfighter is a game that we're all looking forward to here at the GodisaGeek.com Towers, not least because the game looks absolutely stunning, but also because of the amount of realism that the developers, Danger Close, have tried to get into the game. To that end they've also employed an ex-member of the SAS, Daniel McKean, to talk about the game and lead them in the right direction. We recently had a chance to talk with Daniel about is involvement with the game among other things.
How did you come to be involved in Medal of Honor: Warfighter?
Well I was approached by EA and spoke with my US Navy Seal fellow operators and I liked the sound of what they were doing and what they were trying to achieve.
What did your time with EA/Medal of Honor: Warfighter entail?
Well although I have not been involved in the consultancy for the game I have been involved in talking about it from a Tier 1's perspective and I was surprised with the level of detail and authenticity. When I first played the game I was taken back to some of the difficult missions I have been lucky enough to be a part of.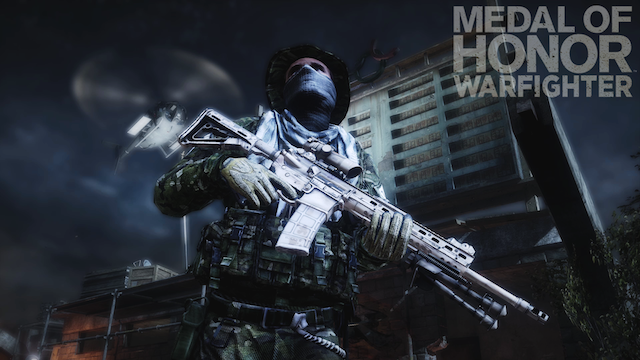 Have you ever been asked to work on other games? If so, and if you can say, which games? How did the process differ, if at all?
This is the first game I have been involved with since leaving the SAS and it's been a great experience. For me I think it's more than sat shooting the place up, this tells a story about real men who have families back home and I hope gamers take time to watch the short film before they go on missions. I also think this might entice people to learn more about the incredible bravery and commitment shown by Special Forces operators. That might mean picking up a book or surfing the net and even going back to the evolution of the SAS with David Stirling. He was an incredible man with a vision and standards that are still close to the heart of the SAS.
As an expert in surveillance, did that particular skill come in handy in Medal of Honor: Warfighter?
Surveillance is a core skill in many military organisations. It's difficult to get right and very challenging. Sometimes you just need to know when to back off and not get compromised. Often it's a fine balance that's high risk and low gain and if you get it wrong then it can result in the loss of life and serious damage to your reputation.
Do you play a lot of games for recreation? If so, are they usually war games?
I have played a number of games in the past few years but I have been drawn to MoH because of its appeal in taking me back to various missions I have been involved with. I also play a number of fast driving games with the wife (stops her from speeding!).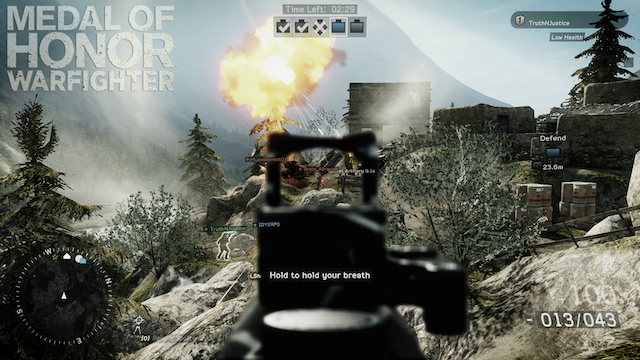 How close to reality are the tactics on offer in war games, particularly MoH?
Well let me make it clear that war and games are at different ends of the spectrum so comparing them is unfair. However I will say that Danger Close has left no stone unturned when it comes to making MoH authentic and as real as it can be. Let's take the environment in which the operations are carried out. Danger Close has clearly taken time to visit and learn about the type of buildings to make it authentic. The atmospherics are important to me and I think they have got it right, believe me you could step through the screen and be there in and amongst it! Then there is the weapons and equipment that are just so true to life. The noise from the different calibre of weapons from 9mm, 5.56, 7.62 and .50cal is realistic. I know that time has been taken to record the various weapon types and put this into the game, which for me is fantastic.
Do you think war games should be more like simulations or more gung-ho and blockbuster-y like Call of Duty?
For me it's about the journey and we all have a story to tell. Sure you can shoot up anything in gung-ho style games but you have to get to the point when you pull the trigger and I think and hope gamers will take time to learn about this process. Pulling the trigger is the easy bit but the journey and adventure along the way is testing and unforgiving.
Where do you keep your ketchup, in the fridge or in the cupboard?
Fridge all the way after opening of course!! Read the label and follow the instructions!! Would you turn up to a gunfight with a knife!? Exactly!
We'd like to thank Daniel for taking the time to talk to us. Medal of Honor: Warfighter is due to be released for the PlayStation 3, Xbox 360 and Windows PC this Friday, the 26th October, 2012. It will be coming to the Wii U at a later date which has yet to be announced. Be sure to check back to GodisaGeek.com for the upcoming review of Medal of Honor: Warfighter too.