Pick Your Path to Revenge in This Interactive Trailer for Dishonored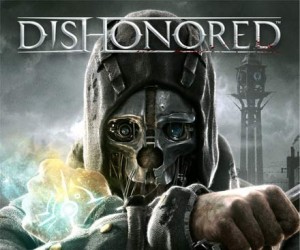 So you've got to make your way through a fortified, heavily guarded district of a retro-futuristic city filled with patrolling guardsmen, psychotic gangs and big-ass rats. Hold on a moment before you leap – this mission is far from straightforward, and there are several options open to you.
Do you fight your way through, leaving a trail of blood and twitching limbs behind you? Or perhaps you drop silently to street level, using the shadows to slip by unnoticed. Or, better yet, utilise the dark, enigmatic gift you've recently acquired to navigate the rooftops like a fleeting breath of wind.
All of these options and more are open to you in Dishonored, and this short interactive trailer allows you to choose your own path by clicking the icons as they appear to navigate Corvo towards his vengeance. Warning, this trailer contains minor spoilers.
Dishonored is being developed by Arkane Studios and published by Bethesda. It is scheduled to launch in North America on October 9th and across Europe on October 12th.