See More Behind the Scenes Action from Tomb Raider, in "Origins of a Story"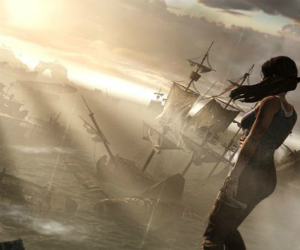 Crystal Dynamics have released a second part in their behind the scenes documentary series for Tomb Raider, titled "The Final Hours of Tomb Raider: Origins of a Story".
This episode is hosted by Zachary Levi at Nerd HQ during San Diego Comic-Con, and focuses on the narrative of Tomb Raider, and the development of the characters. The video has Lead Writer Rhianna Pratchet, Creative Director Noah Hughes and Narrative Designer John Stafford.
The best part though? This episode contains footage that hasn't been seen before, so don't waste any more time and watch the video, below. After that, why don't you check out our interview with Kyle Peshel, Senior Producer on Tomb Raider.
Tomb Raider will be released on March 13 for Xbox 360, PlayStation 3 and Windows PC.