New Survival Horror Outlast Announced by new Independent Developers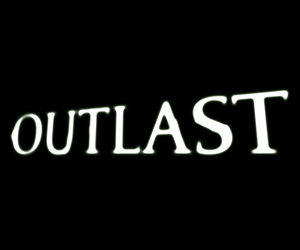 A brand new Survival Horror title will be coming to PC next year, and is being developed in Montreal by a team that has members who have worked on such triple-A titles as Prince of Persia, Assassin's Creed, Splinter Cell and Uncharted.
The newly-founded team is known as Red Barrels, and they are looking at creating some brand new single-player games that will offer gamers "unforgettable" experiences. Outlast will be their first game, and they are trying to take a cerebral look at horror, making the worrying claim that the most terrifying horrors that we will all face will come from our own minds.
The plot is outlined by the developers below:
In the remote mountains of Colorado, horrors wait inside Mount Massive Asylum. A long-abandoned home for the mentally ill, recently re-opened by the "research and charity" branch of the transnational Murkoff Corporation, has been operating in strict secrecy… until now.
Acting on a tip from an inside source, independent journalist Miles Upshur breaks into the facility, and what he discovers walks a terrifying line being science and religion, nature and something else entirely. Once inside, his only hope of escape lies with the terrible truth at the heart of Mount Massive.
Hell is an experiment you can't survive in OUTLAST.
In true paranoid, Survival Horror-style, some of the features for the game have been redacted, and won't be fully revealed for several weeks, along with a second extended trailer for the game. See the feature list that has been released so far for the game below:
FEAR & SURVIVAL – Outlast will provide players with a true survival-horror experience where they'll face XXXXXX XXX, XXXXXXXX XXXXX, and XXXX XXXXX unlike anything they've seen before.
• UNPREDICTABLE ENEMIES – Players will have to survive encounters with opponents who are not simple monsters, but humans with their own often-unhinged agendas and XXXXXXX. Not all is what it seems in Mount Massive, especially when players discover XXXX XXXX XXXXX about the XXXX XXXXX.
• XXXXXXXXXXXXXXXXXXXXXXXXXXXXXXXXXXXXXXXXXXXXXXXXXXXXXXXXXXX
• XXXXXXXXXXXXXXXXXXXXXXXXXXXXXXXXXXXXXXXXXXXXXXXXXXXXXXXXXXXXXXXXXXXXXXXXXXXXXXXXXX
Weird right? All will be revealed on October 31st apparently,so GodisaGeek.com will keep you up-to-date with any developments on this exciting-looking title, that could actually help kick-start a struggling genre, especially after the mixed to negative response that Resident Evil 6 has received from much of the gaming press.
You can view a teaser trailer for the title and a few screenshots below:
[nggallery id=1099]
Outlast will be released for PC via digital distribution in 2013. You can see its official website here.