UK Charts: FIFA 13 Still the Champion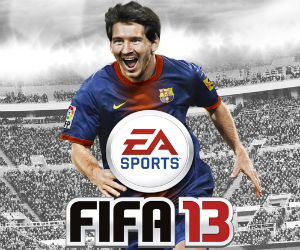 EA Sports have retained their UK Chart number one title for at least another week, as FIFA 13 has topped the table once again. The multi-format title has dominated all opposition, and is once again racking up major sales numbers for Electronic Arts, with its main competitor Pro Evolution Soccer 2013 sliding down to ninth place.
We have a few heavy-hitting new entries this week though, as Resident Evil 6 jumps straight into second place, Just Dance 4 – a real slow burner, that normally sits in the charts for a very long time following its release – making fourth, and NBA 2K13 managing to grab an impressive sixth spot.
Aside from those new releases, the chart stays largely similar to last week – except for the notable fact that World of Warcraft: Mists of Pandaria has plummeted into twentieth place, only just managing to stay in our top twenty countdown.
As always you can click the name of the game to read our review.
TW = This Week
LW = Last Week
UKIE Games Charts©, compiled by GfK Chart-Track