UK Charts: FIFA 13 Nets the Winner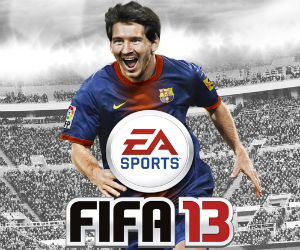 Borderlands 2 could only enjoy a very brief stint at the top of the UK Charts, as the behemoth that is FIFA 13 has raced straight into first position, dominating all opposition this week.The wildly popular football title has shot to first place, after only being released last Friday – showing that the yearly iterations won't stop the appetite of gaming football fans all over the world from buyng the latest one.
Looking at the chart overall, you can see that the silly season for games releases has well and truly begun, with six new entries making the top twenty this week alone. Games such as the World of Warcraft: Mists of Pandaria expansion pack – which benefitted from a heavy advertising campaign, as you would expect from any Warcraft product.
the expensive Rocksmith (because it comes with a guitar to USB adaptor) makes a surprisingly high entry in seventh, after a huge delay between the release of the North American and European versions of the game. Dead or Alive 5, Angry Birds Trilogy and the Gran Turismo 5: Academy Edition round out the new releases, as we can expect even more coming in the next few weeks, such as Resident Evil 6.
As always you can click the name of the game to read our review.
TW = This Week
LW = Last Week
UKIE Games Charts©, compiled by GfK Chart-Track