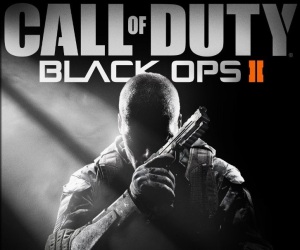 By now, I'm sure you know that Black Ops II came out this week and by all accounts, sold by the bucketload. For the launch event in the UK, the double act of TV and radio personality Max Rushden & Goals on Sunday presenter Chris Kamara, were the masters of ceremonies.
There's plenty of celebrity spotting below as Professor Green, Alfie Allen and others all get a chance to play the latest Call of Duty, but let's be honest, you're here for one reason and one reason only…Chris bloody Kamara.
Watch as the Swindon Town legend gets down with the kids at the Black Ops II Live event. There's even an "Unbelievable Jeff" reference in there somewhere.
In case you didn't know, Kammy's a decent singer too. On top of that, let us not forget about Chris Kamara's Street Soccer on the original PlayStation.  The man is multi-talented.
Call of Duty: Black Ops II is available now on Windows PC, Xbox 360 and PlayStation 3. The game is set to release on November 18 in North American and November 30 in Europe for Nintendo Wii U