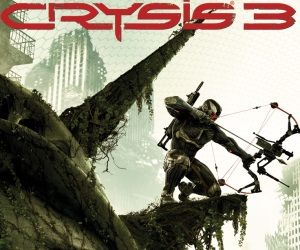 EA have released a trailer that shows off the Hunter Edition of Crysis 3, detailing the pre-order bonuses you'll get with it.
Hunter mode is one of the game's multiplayer options, and features five two-minute rounds of 2 vs. 10 on console (2 vs. 14 on PC) and starts off by pitting 2 Hunters against CELL Troopers.
Here's the official word on the mode:
Outfitted with enhanced Nanosuits and armed with the all-new Predator composite bow, Hunters must stalk CELL Troopers, systematically taking them out one by one. The twist is that once a CELL Trooper is killed, they respawn as a Hunter, slowly tipping the balance until the round ends or there are no CELL Troopers left.
If you pre-order the game, you'll also get the cloaking Predator Bow along with a unique skin for the weapon, as well as the "Recon Arrow". You'll also start at level 5 and have access to the "Hunter Nanosuit", which is a perk.
Generally speaking, we're not really fans of that kind of stat-boosting pre-order bonus here at GodisaGeek, but if it's only to level 5, it can't be that bad, right?
Crysis 3 will be released in February 2013 for Xbox 360, PlayStation 3 and Windows PC.