Dr. Beanies and Mr. Tinkles Revealed in Mew-Genics Art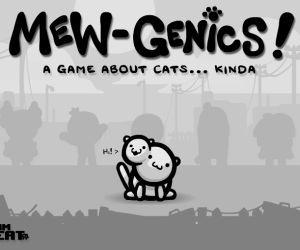 Since the announcement of Mew-Genics, fans of the unforgiving, yet absolutely glorious Super Meat Boy, have been looking for a little more info on the "game about cats…kinda". Sadly, no concrete details have been announced just yet, but Tommy Refenes and Edmund McMillan have posted some new images on Team Meat's Blog.
Every Saturday – or "Caturday", as McMillan dubs it – there will be new screenshots and images of characters from the upcoming game that will, "slowly paint a picture of what Mew-Genics is all about". This will be the case until we find out some more information about the forthcoming title.
Below, you'll see the flamboyant looking Mr. Tinkles and the studious demeanour of  Dr. Beanies. The art is similar to McMillan's previous efforts and has a style a kin to Meat Boy. As soon as we hear more on the game, the GiaG readers will be informed.
[nggallery id=1126]